Cable Test Vans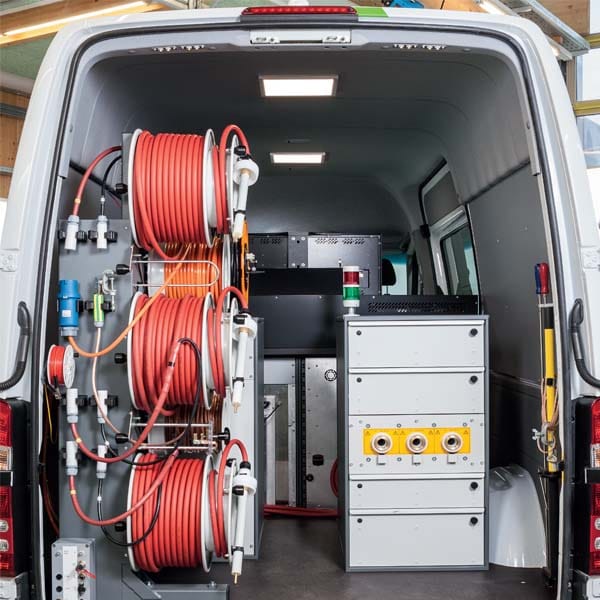 Cepco Sales are official distributors for Baur cable test vans in Saudi Arabia. With their high accuracy with cable fault location of existing cable routes, Baur cable test vans are the appropriate testing equipment for any operation.
Fast and reliable. Exactly adapted to individual requirements and predefined vehicle systems.
BAUR conceptualises its cable test vans with the leading testing systems on the market. A special advantage of our systems is the ability to perform diagnostic testing, fault location and tests simultaneously. You also save on additional, time-consuming tasks.
Our systems can be …
operated easily and uniformly in the respective language of the country,
installed in any small van up to 3.5 t,
upgraded anytime according to your individual requirements.
Our systems are …
fully enclosed and thus safe to touch,
absolutely reliable due to the redundant system architecture,
cost and time saving in compliance with the standards.
Our cable test vans and systems are equipped with the most advanced technology for easy, gentle and highly diagnostic cable testing and diagnostics: truesinus® digital technology from BAUR.