Time Domain Reflectors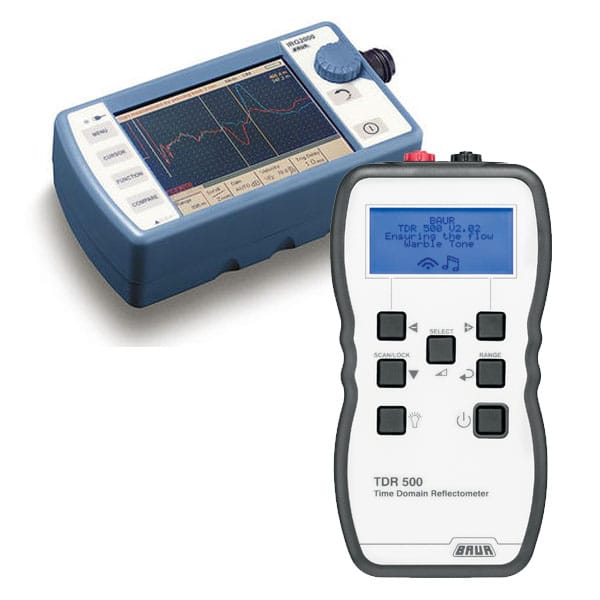 Time domain reflectors (reflectometers or TDR) are electrical devices that use time domain reflectometry in order to identify the location of faults in underground or hidden cables as well as discontinuities in circuits in single and three-phase cable systems.
CEPCO Sales currently offers BAUR time domain reflectors in Saudi Arabia for having outstanding performances and accuracy in detecting cable faults in all types of cables.
In general, the BAUR reflectometers have these great characteristics for being attractable to the users.
Easy operation with the intuitive operational concept
Maximum precision with high resolution and sampling rate
Precise fault location methods for every type of fault